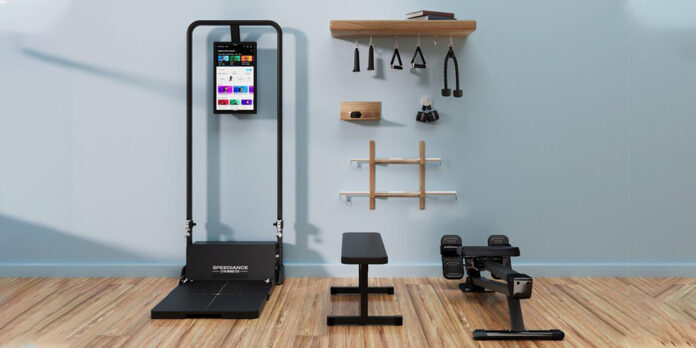 Full body workouts are essential for building muscle, burning calories and strengthening your core. You can get an effective full-body session by doing compound exercises like deadlifts or kettle bell swings that involve three moves in one go – it's important to keep good form with these types of routines though! With proper posture (stand up straight) you'll be able not only work out better but also increase energy levels throughout the day which will make all aspects easier on days when stress sets in unexpectedly.
Using a circuit to get the most out of a full body workout machine
Circuit training is a great way to get a full body workout. It involves alternating between 8-10 exercises, each lasting between thirty and three minutes. This method improves your strength and endurance while promoting heart health. It can also help you lose weight. Anyone can benefit from this type of workout, whether you're a beginner or have years of experience.
Circuits are also great for home use. Instead of purchasing expensive home equipment, you can use a simple set of dumbbells and follow the same pattern. Five to ten pounds of weights are recommended, but you can use heavier ones if you prefer.
Circuit training is one of the best ways to build muscle and burn fat. By alternating the intensity of each exercise, you can increase your heart rate and improve your cardiorespiratory fitness. In addition, using circuit training is also great for mental health. It offers a friendly, social environment that is suitable for almost everyone. Circuits are also flexible and can be designed to fit different abilities. As you become more experienced with your workout, you can adjust the intensity of each exercise.
Circuit training combines cardio and strength training. By mixing exercises, you can get a full body workout in 30 minutes. It also improves your lung capacity, which decreases the risk of fatigue. Another advantage of circuit training is that you don't need specialized equipment to use it. You can use body weights and at-home equipment to perform circuit training.
Using a Fitbod App to track your progress
If you are looking for the best way to stay motivated, you should use the Fitbod app to help you track your workout progress. The app allows you to create a custom workout that focuses on the different muscle groups. It allows you to select exercises and set your goals and time limit. There are various types of workouts available, from bodyweight-only workouts to gym-style workouts.
The Fitbod App is not free, but you can download a free trial version to check it out. After your trial period, you'll need to pay a fee to use the app. The app also estimates how many calories you'll burn after your workout, based on your weight and duration. You can also watch video demonstrations of various exercises.
If you have no previous experience with exercise or fitness, Fitbod can help you reach your goals. The app's unique training algorithm tailors workouts to your needs, including your fitness goal and previous workout history. It also makes use of available gym equipment to optimize the workout for you.
When you use Fitbod, you can share your results with your friends through Facebook or Twitter, and you can also ask them for feedback on your workouts. The app is also connected to the heart rate sensors in your Apple Watch, which calculates your calorie burn in real-time. Using a Fitbod app to track your progress with a full body workout machine for home is a great way to keep track of your progress in your fitness journey.