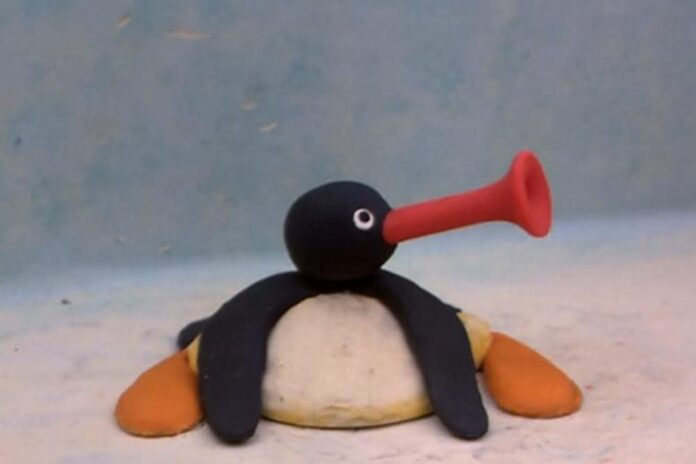 For people born in the 1990s and early 200s, Pingu is probably their version of Sponge Bob Square Pants. Produced originally for Swiss Television between 1990 to 200 by The Trick film studio, Pingu is a stop-motion children's series.
Based on a story about penguins, pingu is a story that derived its popularity from the fact that it didn't use any real language, just a penguin language that was known as Pingi, created solely for the series.
The protagonist of the series, Pingu is a playful, naughty, curious, and sometimes stubborn penguin who lived with his family in the South Pole in Antarctica. He has an average family which consists of a postmaster father, a housewife mother, and a cheerful and beautiful sister named Pinga.
Like every normal family, Pingu's family goes through their day-to-day lives which include learning music with grandfather and sometimes helping mother, who does all the cooking and cleaning alone except for the occasional help from her children.
Pingu attended South Pole Public School. He met Pingi, a penguin who likes him in school but he started by being hostile to. Pingu did everything to prevent her from sitting with him at his dest, however, the teachers pair them. This however did not make them friends overnight as Pingu still hates his seatmate. However, after going through a series of events together, they became friends and then Pingu eventually started having a crush on Pinga as well.
This series is quite relatable because it is similar to the everyday life of an average human. The average way of being born, having families, and even relationships that can exist between human families, as well as a possible development of a human being from being a very immature child to growing older and more mature, are all things that the adventures of Pingu projects.
PRODUCTS ABOUT PINGU
Unlike many of the animations made in recent types, merchandise made about Pingu is not so much. This is because it was common when making merchandise about a show has not become common. However, quite a couple of items that are made about it can still be found in stores, both online and offline.
1. Clothes
Even though there is not as much merchandise made about Pingu, Pingu clothes are quite common. Clothes are probably the most things made about Pingu. These clothes are not of many styles too but there are some t-shirts, hoodies, and jackets made after it. These clothes are available for both children and young adults.
2. Stuffed toys
Stuffed toys especially animals made to seem like a penguin, Pingu himself is also part of the merchandise made about the movie Pingu. Stuffed animals made with an assortment of colors black, white, orange, yellow, red, and blue, Pingu stuffed toys are the best playmate for someone that likes a lively and colorful stuff toy.
3. Wall stickers
Wall stickers made with pictures of Pingu and his family or other penguins are also quite popular. They can be gotten in stores. They are a nice idea in decorating a room for a kid or young adult who loves Pingu.